This tag was originally created by JackEatsBooks, and you can find his video
here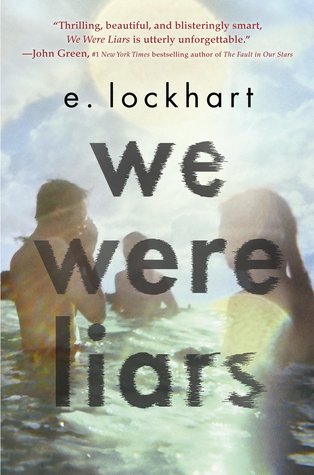 1. Show a book with a summery cover! i.e. Sun, Beach etc.
We Were Liars by E. Lockhart. I think this cover just screams summer and nice weather.
2. Pick one fictional place that would be the perfect destination for your Summer Vacation!
Camp Half-Blood from The Percy Jackson and the Olympians series by Rick Riordan. It's seems like a great place to train and spend time with friends during the summer.
3. You're about to go on a flight to your Summer Vacation. But you want to read a book that lasts for the whole flight, so what novella do you choose?
Animal Farm by George Orwell. I would rather bring an entire novel, but my novella choice would be this.
4. You have a case of Summertime Sadness - what happy book do you pick up to shine a smile on your face?
Isla and the Happily Ever After by Stephanie Perkins. This book is so wonderful and happy, and makes me feel all warm and gooey inside.
5. You're sitting at the beach all alone... which fictional character would be yur beach babe?
Jon Snow from A Game of Thrones by George R. R. Martin. I am completely in love with him.
6. To match your ice cream you want an icy cool sidekick! Which fictional sidekick do you pick?
Preferably Celaena Sardothien from Throne of Glass by Sarah J. Maas. She's totally awesome, and I would never feel unsafe if she was with me (and my friend).