Hello!
This tag was originally made by Reagan Donald at faultydevices on youtube. The link to the original video is
here
. The version I'm doing has been modified by Ariel Bissett, and you can find her video
here
.
Twitter - Your favourite shortest book.
My favourite short book is either
Of Mice and Men
by John Steinbeck or
Animal Farm
by George Orwell. Both of these books are wonderfully written and the plots are captivating.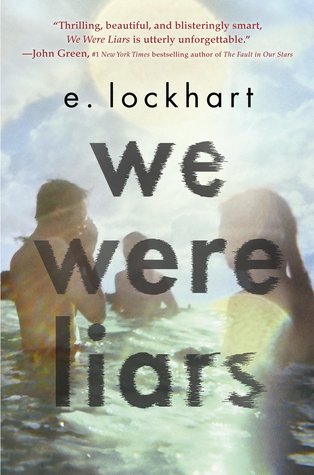 Facebook - A book everyone pressured you into reading.
This is a hard one for me, because I can't really remember being pressured into reading anything. But I ended up picking
We Were Liars
by E. Lockhart. Now, don't get me wrong, this book is one of my all time favourites, and it wasn't like I didn't want to read it. But it was everywhere on booktube and bookblogs, and I wanted to know what all the hype was about. And then my mum read it, and she started telling me that I just HAD to read it, because she needed someone to talk about the book with.
Tumblr - A book you read before it was cool.
I knew the answer to this one immediately. It's
The Hunger Games
by Suzanne Collins. I found this book randomly in a bookstore back in 2009, and I had never heard of it before. I bought it and immediately read it and loved it, and wanted everyone else to read it as well. I remember hoping that it would be a movie for a long time before the announced that it would happen.
Myspace - A book you don't remember whether you liked or not.
The Thief Lord by Cornelia Funke. I got this book from my uncle several years ago, and I started reading it and didn't finish it. I don't know why I didn't finish it, because I don't think I disliked it. I've thought about picking it up again, but I've never gotten around to actually doing it.
Instagram - A book that was so beautiful that you had to instagram it.
I don't have one book, but a series that I absolutely had to instagram. And it was Harry Potter, absolutely shocking, I know. As you can see in the picture, I have one self dedicated to Harry Potter. I have all of them in norwegian hardbacks, two in english hardbacks and all of them as a paperback box set with the new US edition. And I love them, they are so pretty. Both the spines and the actual covers.
Youtube - A book you wish could be turned into a movie
There are way too many to only choose one for this. The first one that comes to mind is
See You At Harry's
by Jo Knowles. This was a book I couldn't put down, and I flew through it. It has the potential to be such an amazing, heartbreaking film.
Goodreads - A book you recommend to everyone
Not thinking about the obvious one - Harry Potter - I have to say the Percy Jackson and the Olympians series. Technically this is more than one book, but they are so great that I don't care. They are easy to read and to follow, and so entertaining.