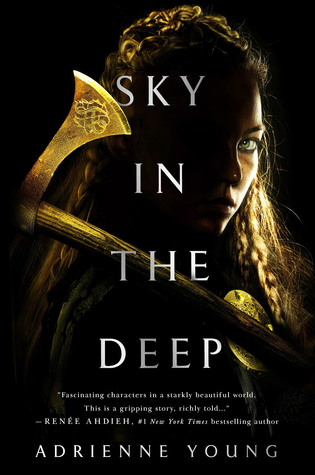 Sky in the Deep
by
Adrienne Young
My rating:
4 of 5 stars
Definitely recommend this to people who are fans of YA fantasy, and especially if you're interested in Vikings!
The plot of this book is fun and easy to follow, and filled with action. The characters are all generally likeable, Eelyn especially. Her character develops throughout the novel, and we can see her perspective changes gradually as she learns from the people she is surrounded by. Her relationship with other people also changes throughout the novel, and she learns to trust Fiske, her brother, and their family.
If you're not really into Vikings or YA Fantasy, this is probably not something for you. However, if it sounds like something you'll enjoy, it is definitely worth picking it up and giving it a try!
Full review
here
View all my reviews
Until next time! xx