The first book on my list is
A Court of Thorns and Roses
by Sarah J. Maas. I can't wait to read this, I love the Throne of Glass series and her writing, so my expectations for this are high.
The Mark of Athena
(The Heroes of Olympus #3) by Rick Riordan is the second book on my list. I'm currently reading The Son of Neptune, and I'm loving this series. I have this book at home, just waiting for me.
Mockingjay
by Suzanne Collins. I want to try out audiobooks this summer, as I'm going to travel a lot, so I want to start with a book I know and love. This is one of my absolute favourite books.
A Game of Thrones
by George R. R. Martin. I'm a big fan of the show, but I've never read the books. I started the first one in 2012, but I got halfway through it and put it down. I don't remember why I did it, but I can't wait to pick it up again.
A Darker Shade of Magic
by V.E. Schwab. I've heard so many good things about this book. I've read a couple of her books, and I really enjoy her writing.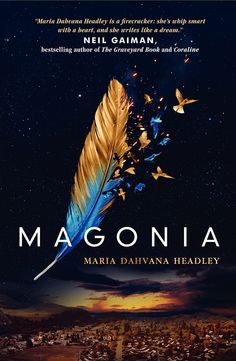 Girl Online
by Zoe Sugg and Siobhan Curham. I know that a lot of people didn't like the way this was marketed, because originally it didn't say that she had a ghost writer, but I like Zoe's videos and I hope this book will be an enjoyable read.
An Ember in the Ashes
by Sabaa Tahir. I've seen a lot of hype about this book on booktube lately, and I can't wait to read it. The only thing I don't like is that it was marketed as a stand alone, but many people say it was clearly written to have s sequel (which it will have). I think we need some more stand alone fantasy.
Magonia
by Maria Dahvana Headley. This books sounds really interesting, and the cover is just so beautiful. I'm really hoping that I can pick this up during the holiday and be able to read it then.
To All the Boys I've Loved Before
by Jenny Han. I've seen this around the web, and while I'm not really big on contemporary this sounds sweet enough. It seems like an easy read and something that I'l fly through.
East of Eden
by John Steinbeck. I've never read any of his novels, but I've read some of his novellas and I think his writing is just beautiful, and I can't wait to read this.