In this list, I'll mix both personal resolutions and reading resolutions. I don't really have that many, as I don't really feel the whole "new year, new me" stuff, but I did come up with some. I usually prefer to make resolutions at the end of summer, before school begin, as I feel like that's more of a fresh start instead of the middle of the schoolyear. However, as I've mentioned, I did come with a few resolutions.
I'm going to start with my reading resolutions. As I've already made a post about this, which you can read
here
, I'm going to keep it brief.
My Goodreads challenge this year is set to 35 books. I hope, and think, that I'll pass that without much problem, but I don't want to put any pressure on myself.
I'm also doing a somewhat modified version of the Popsugar Reading Challenge, and you can find my page about that
here
. I'm doing this to remind myself to branch out and not just read the same thing.
I have a couple of books I have on my TBR for this year as well, that I really want to read. Those books are:
1. Bitterblue (#The Graceling Realm #3)
2. All I Know Now
3. Carry On
4. A Court of Mist and Fury
Those are all of my reading resolutions, so I'm moving onto my personal resolutions.
The first one is the one everyone has, to get healthy. I don't have any specific goals for this, I just want to be more conscious of what I eat, and stay active.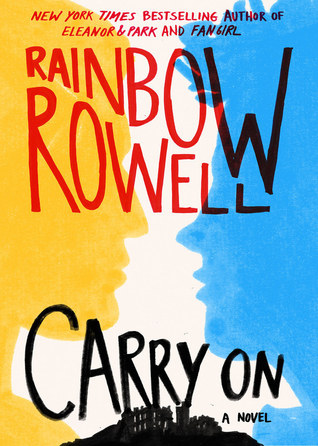 I also want to focus on being happier. I tend to overthink stuff and look at it negatively, and I want to change that. I'm going to focus on approaching things more positively and open-minded.
The last, and most important one for me, is to get into a university. I am currently in the process of getting answers, and can't really do anything but wait. I've actually got answers from everyone, but one. I'm applying through UCAS, and the University of Essex wants me in for an interview at the end of this month, so I am super excited, and nervous, for that.
So those are my resolutions for the new year! What are yours?