Top Ten Tuesday is hosted by
The Broke and the Bookish
.
The first books I'm going to mention on this list is, of course, the Throne of Glass series by Sarah J. Maas. I started reading the first book at the beginning of the year, and I fell completely in love.
The second book on the list is A Thousand Nights by E. K. Johnson. I got an arc through NetGall
ey, and I fell in love with it.
The third book, Coal River, is quite a recent read. It's written by Ellen Marie Wiseman, and I got this through NetGalley as well. I think it's my first proper historical-fiction, and I absolutely loved it.
The A Song of Ice and Fire series by George R. R. Martin deserves a spot on this list. I've only read the first four books, but they are all so good that I know I'm going to enjoy the rest of the series as well. And I'm SO excited for season six of Game of Thrones, it's going to be amazing.

No surprise here, Sarah J. Maas managed to get another spot on this list. I remember reading A Court of Thorns and Roses whilst in Miami this summer, and it's one of my all time favourites. I need A Court of Mist and Fury as soon as possible.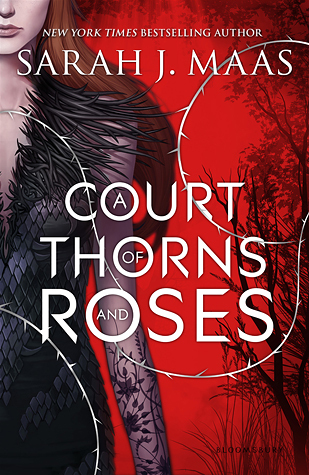 Library of Souls
needs a place on this list as well. The Miss Pregrine's Peculiar Children trilogy is oneof my favourites, and this was such a good conclusion. Ransom Riggs is such a talented author, and I can't wait to read more books by him.
I read a couple Sarah Dessen books this year. I never think I'm going to enjoy them, but I always do. My favourite this time was
Dreamland
, which I listened to on audiobook. This is a bit darker than the other books by her that I've read, but I really enjoy that.
Again, this is not just one book, but a series.
The Heroes of Olympus
by Rick Riordan. I read the entire series in 2015, and I found them just as good as the Percy Jackson series. I'm so sad that I haven't gotten to the Gods of Asgard yet, because I know I'll enjoy it.
Not a series, but not a single book,
The Archived duology
is the next on this list. It's written by Victoria Schwab, and I didn't really have high expectations for this, but they are so amazing.
Lastly, we have
Isla and the Happily Ever After
by Stephanie Perkins. This was one of the first books I read in 2015, and again, a beautiful conclusion to a trilogy.
If you want to read my reviews for any of the books I mentioned on this list, check out my review page, where I link all of the reviews I've written.
What was your absolute favourite book in 2015?